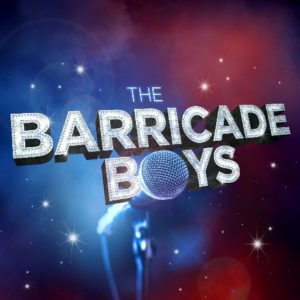 German translation
English fans are likely to know (and most likely to love them). The Barricade Boys. German fans might not yet know the formation of former Les Miserables actors from the film or the West End or Broadway shows. This however should change now, that the first CD is available.
Since 2015, when the group was founded by Scott Garnham and Simon Shofield, they play concerts all over London and the United Kingdom and entertain lucky passengers on several cruises. Member of the Barricade Boys are for example Craig Mather, Kieran Brown, Andy Coxon, Simon Schofield and James Charlton. On their first album the guys interpret well known hits from Les Miserables like "I dreamed a dream", "Stars" or "One day more". 2016 they were celebrated like the stars they are, when they appeared at West End Live in Central London.
Since mid-November their album is available for download. They interpret the Les Mis classics as well as songs from other musicals in a new, unique and fantastic way. But there are also other classics to enjoy like Phantoms "Music of the Night" and "You raise me up". Vocals and the technique are flawless which make the CD even more enjoyable. The variety of voices allows them to not only give their fans the classis of musical business, they also present less played songs from Jersey Boys and Blues Brothers.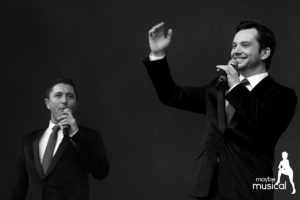 Summarizing one can only say the Barricade Boys present a perfect first album for fans to enjoy. We can only hope that they are going to play on German stages in the future as well as in West End and on Broadway. We are craving more!
More information is available here. The album can be downloaded and physical copies are available soon.