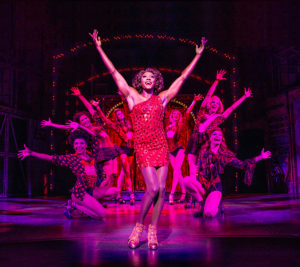 Kinky Boots, the name says it all for this piece of music. Colourful, crazy and exceptional. The play written by Harvey Fierstein with the music by Cyndi Lauper was not made for people who think straight or whom are shy of the exceptional.
Charlie Prince (Killian Donnelly) inherits the family's shoe factory after his father passed away. The condition of the business has gone from bad to worse in the last years. There is nearly no hope left for the future of the factory. Charlie's only chance is to change the product they are making. Former producer of men's shoes, he now looks for an innovative niche, which will help them to survive. By chance, he meets Lola (Matt Henry). The Drag Queen is desperate because her pricy high-heels always break. This is how Charlie gets an idea what to produce: shoes for Drag Queens and cross dressers. With this innovation, he hopes to lead Price and Son back on the path to a great future.
Kinky Boots, on the first glance crazy and exceptional, also goes for more gentle tones. While Charlie needs to decide between the future of his factory and the new life he wanted to build with his fiancée in London, Lola shows how hard it is to be different. Conflicts with her family and hate from strangers hurt. However, on the other hand the play also shows how people can change their mind and accept the different.
The very diverse cast is clearly dominated by Matt Henry, who plays Lola. The young actor, well known for his The Voice appearance, shows from the very first moment he steps onto the stage that he is something special. Vocally as well as in acting, he sticks out from the cast. His walk on the high heels makes the women in the auditorium jealous. He walks even on the highest shoes as if they were flats.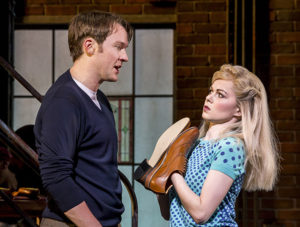 Killian Donnelly as Charlie also delivers a great piece of work. His desperation and inner conflict as well as his sometimes comical aspect bring the character to real life. Although notable were Amy Lennox as Lauren, one of the girls working in a factory and has fallen for Charlie, and Jamie Baughan as chunky and biased worker are brilliant in their respective roles.
The very simple but still striking stage design, the coherent lightning and the brilliant orchestra with their musical director Jim Henson make Kinky Boots to be an experience you shouldn't let pass.